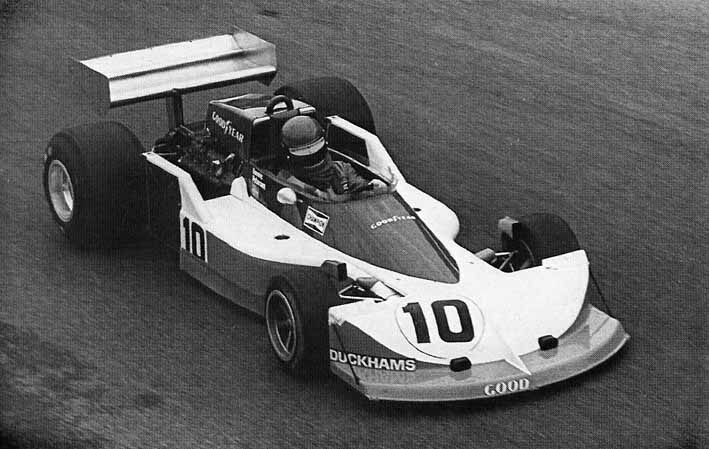 Gran Premio d`Italia 12 September 1976, Monza
Ronnie Peterson, som gjort oväntat bra ifrån sig i den inte fullt så konkurrenskraftiga Marchen, står inför sin 89:e start i Formel 1 i fjärde startled med åttonde bästa tid efter kvalet. Den stora nyheten inför Italiens GP är att Niki Lauda återvänt till sittbrunnen på sin Ferrari, endast sex veckor efter att ha ådragit sig mycket svåra brännskador i en krasch på Nürburgring. Ferrari själv har inte räknat med denna utveckling och tvingas ställa upp med tre bilar då Carlos Reutemann hyrts in som ersättare till Lauda.
Jacques Laffite tar "pole position" (Ligier) före Jody Scheckter (6-hjulig Tyrrell), Carlos Pace (Brabham) och Patrick Depailler (också Tyrrell). Lauda gör det omöjliga och lyckas prestera en femte bästa tid, d v s före sina båda teamkamrater på sjunde respektive nionde plats. Hunt, Watson och Pryce visar sig ha använt överoktanigt bränsle (gränsen går vid 101 oktan) och berövas sina kvaltider från lördagen. Detta ställer till problem då fredagsträningen blivit inställd och att de därmed inte har några noteringar, men situationen löses då Guy Edwards ställer sin plats till förfogande och då två andra bilar inte har kvalificerat sig.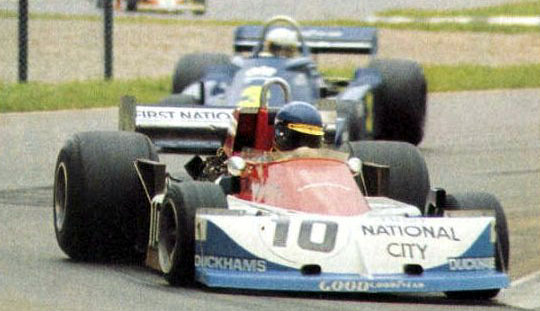 Scheckter knuffar sig inför den nya chikanen fram till en ledning, omedelbart före Laffite och Pace. Kopplet med Depailler, Peterson och Reutemann har snart lyckats ta sig förbi Pace. Depailler och Ronnie tar sig även förbi Laffite och då Ronnie ett varv senare pressar sig förbi Depailler så är han uppe på en andra plats. Som om inte detta räcker så kör Ronnie på det elfte varvet upp i ledning och detta blir också den placering han kan hålla in i mål.
Ronnie tar en efterlängtad seger - den första för säsongen och den första och enda för March. Ronnie presterar även det snabbaste varvet med 1.41,3.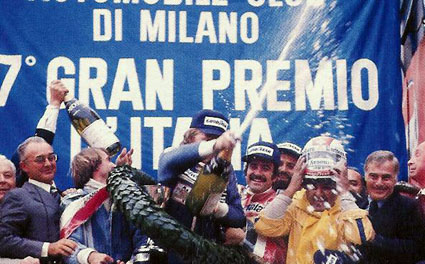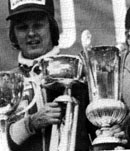 Clay Regazzoni blir tvåa - knappt före Laffite, men det alla kommer att minnas denna dag är trots allt den andra Ferraribilen med Niki Lauda som efter sin korta konvalescens kommer tillbaka till banorna och kör in på en fjärdeplats. Loppets ledare: Scheckter 1-10; Ronnie 11-52.
Summary in english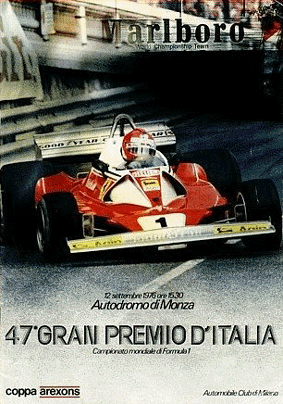 There had been changes to the Monza circuit with new chicanes before the Curva Grande and before the Lesmo Corners but the big news was the return to the cockpit of the scarred Niki Lauda, just six weeks after his terrible accident at the Nürburgring. This made life complicated because Ferrari had hired Carlos Reutemann as a replacement, the Argentine buying himself out his Brabham contract because he was unhappy with the Alfa Romeo engines. Ferrari thus had to run three cars.

Lauda was still ahead in the World Championship although during his absence Hunt had closed up to within 14 points.

Brabham had taken on Rolf Stommelen to replace Reutemann, while Guy Edwards returned to Hesketh. The other unusual entry was Otto Stuppacher's Tyrrell, the Austrian having managed to get clearance to compete.

Qualifying on Friday was spoiled by rain and on Saturday Jacques Laffite took pole position in his Ligier, just ahead of Jody Scheckter's Tyrrell (the South African having just announced that he was moving to the Wolf team in 1977), On the second row Carlos Pace did well in the Brabham-Alfa Romeo with Patrick Depailler alongside in his Tyrrell. Lauda was fifth with Hans Stuck (March) sixth and Carlos Reutemann (Ferrari) seventh. John Watson (Penske) was eighth, Hunt ninth and his McLaren team mate Jochen Mass 10th but after qualifying fuel samples from McLaren and Penske proved to over the 101-octane limit and Hunt, Watson and Mass were deprived of their Saturday qualifying times. Because of the bad weather on Friday, however, this meant that they had not qualified. However, Williams and Stuppacher had already departed having failed to qualify and Guy Edwards agreed to stand down so that the three men could race.

At the start Scheckter pushed his way ahead of Laffite at the chicane with Pace following but the Brazilian was soon overtaken by Depailler, Peterson and Reutemann. Lauda was down to 12th while Mass, Hunt and Watson were charging through the backmarkers. On the second lap, however, Mass was hit by a misfire and had to pit.

At the front Scheckter stayed ahead but Laffite was pushed back to fourth on the third lap as Depailler and Peterson went past him and a lap later Peterson had got ahead of Depailler. Regazzoni was in hot pursuit and had overtaken Reutemann and on lap 11 passed Laffite as well to take sixth place. On that lap Peterson moved ahead of Scheckter to take the lead and the Tyrrell began to drop back, being passed by Depailler on lap 14 and Regazzoni on lap 23. Scheckter then fought for fifth with Laffite while Lauda followed them, intent on a finish. Hunt's charge had ended on lap 12 when he spun off.

Laffite managed to get ahead of Scheckter at three-quarter distance and the Tyrrell driver then dropped behind Lauda as well while ahead of them Depailler hit engine trouble on lap 46 and dropped back to sixth, leaving Regazzoni to finish second to Peterson with Laffite third and Lauda an incredible fourth.
| | | | | | |
| --- | --- | --- | --- | --- | --- |
| Placering | Nr | Förare | Team | Tid | Grid |
| 1 | 10 | | | 1:30:35.600 | 8 |
| 2 | 2 | | | 2.300 | 9 |
| 3 | 26 | | | 3.000 | 1 |
| 4 | 1 | | | 19.400 | 5 |
| 5 | 3 | | | 19.500 | 2 |
| 6 | 4 | | | 35.700 | 4 |
| 7 | 9 | | | 43.900 | 16 |
| 8 | 16 | | | 52.900 | 15 |
| 9 | 35 | | | 57.500 | 7 |
| 10 | 22 | | | 72.400 | 10 |
| 11 | 28 | | | 102.200 | 27 |
| 12 | 19 | | | +1 varv | 19 |
| 13 | 6 | | | +1 varv | 12 |
| 14 | 18 | | | +2 varv | 24 |
| 15 | 30 | | | +2 varv | 20 |
| r | 24 | | | +3 varv | 19 |
| 17 | 38 | | | +3 varv | 22 |
| 18 | 37 | | | +3 varv | 21 |
| 19 | 17 | | | +5 varv | 17 |
| r | 7 | | | +11 varv | 11 |
| r | 34 | | | +29 varv | 6 |
| r | 5 | | | +29 varv | 14 |
| r | 11 | | | +41 varv | 25 |
| r | 40 | | | +44 varv | 13 |
| r | 8 | | | +48 varv | 3 |
| r | 12 | | | +51 varv | 26 |
| ns | 25 | | | | 23 |
| nq | 20 | | | | |
| nq | 39 | | | | |
| | | |
| --- | --- | --- |
| NC=Not Classified | NT=No time set in qualifying | R=Retired |
| EX=Excluded from meeting | W=Withdrawn | DQ=Disqualified |
| NS=Did not start | NQ=Did not qualify | NPQ=Did not pre-qualify |

Aktuell ställning
| | | | |
| --- | --- | --- | --- |
| Position | Förare | Nation | Poäng |
| 1 | | | 64 |
| 2 | | | 47 |
| 3 | | | 40 |
| 4 | | | 28 |
| 5 | | | 27 |
| 6 | | | 20 |